Kidmin Talk #092 - February 23rd, 2017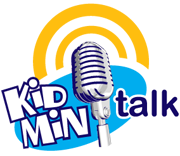 Duration: 00:41:56
Creative Summer Outreach
Welcome to the 92nd episode of Kidmin Talk, the webcast show hosted by Karl Bastian, the Kidologist. Listen here on Kidology or subscribe via iTunes to listen on-the-go with your iPhone, iPod, iPad, or other mobile device.

SPONSOR: This episode is sponsored by INCM.org
This is a Special Edition episide featuring the lunchtime chat Karl and Matt had on February 22nd, 2017.
(You can watch the video here.)
MENTIONED ON THE SHOW TODAY:
If there is anything else I mentioned on the show not linked here, just ask in the Facebook Conversation on this podcast.
CONNECTING w/ KIDMIN TALK:

Discuss this episode of Kidmin Talk in the Kidology Facebook Group