Welcome to the 93rd episode of Kidmin Talk, the webcast show hosted by Karl Bastian, the Kidologist. Listen here on Kidology or subscribe via iTunes to listen on-the-go with your iPhone, iPod, iPad, or other mobile device.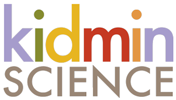 SPONSOR: This episode is sponsored by Kidmin Science!
Karl started a new format today called Kidmin Talk Conversations. He'll be inviting children's ministry leaders onto the show to "Talk Kidmin." The show is also available via video below.
MENTIONED ON THE SHOW TODAY:
WATCH THE SHOW:
SHOW NOTES:

Download a high resolution version of the Info Graphic on the right.
LEADING UP:
Foster a Positive Relationship.
Do Your Research and Don't Lie.
Come with Solutions
Come with Options
Be Willing to Sacrifice Budget
Conserve Your Ammo
Think Systematically
Ask, "Would I Die for This?"
Plan for the "NO"
Be Open to New Information.
BONUS: Exusively here for now, a complete training video by Josh that unpacks each of these tips. Watch and Learn Here.
NOTE: You will need a password to view. Simply enter 'josh' (lower case no quotations!)
Chemistry Jokes by Josh:
Photo walking into hotel carrying bags is asked if he needs help, and he replies, "No, I'm traveling light."
Scientist spills a beaker filled with 50% hydrogen peroxide. Another chemist yelled, "What did you do!?" He replied, "Sorry, it was an Oxident"
CONNECTING w/ KIDMIN TALK:

Discuss this episode of Kidmin Talk in the Kidology Facebook Group