Kidology Open Source Curriculum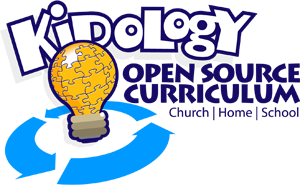 PLEASE NOTE: Open Source Curriculum will be removed from the Kidology Forums soon. We will be launching a new site shortly, and the forums will no longer be supported with our mobile site. Once this curriculum is discontinued in the forums, you will no longer be able to download the lessons for free. If you are currently using this curriculum, or would like to try it, please make sure you download each lesson ASAP, as the relaunch is scheduled for mid-August.
You will still have access to these lessons via the Kidology Store. Each 1-year curriculum can be purchased for $99, or all three years for $199. Although it will no longer be free, we still believe this is very affordable for 3 full years of curriculum. And Kidology Premium All-Access Members save an extra 20%!
As usual, if you truly have a need and cannot afford to purchase curriculum, please contact Kidology Support and make us aware of your need. As always, thank you for your continued support of Kidology!
Kidology Open Source Curriculum is a collection of teaching tools you download, remix, and share with others!
Kidology is excited to offer a complete 3-year children's ministry curriculum for FREE. That's right, we're giving it away in the Kidology Forums. Are we crazy? (Wait, don't answer that just yet!)
3 Years of Curriculum
This collection consists of three 1-year programs: Old Testament Chronological Study, New Testament Chronological Study, and Value Keepers of the Bible. We're big fans of the collaborative power of the Internet to take something and make it better, so we're "open sourcing" these studies written with extensive detail by Susan E. Harper, author of our popular The Lion, the Witch & the Wardrobe Companion Study. Whether or not you are a Kidology Premium Member, you can download and use all the units from this series with grades 1-6.
Yes, It's FREE!
Like a lot of concepts in children's ministry, often the "hottest thing" becomes dated over time, even though the content and Biblical message remain timeless. So we encourage you to download our Open Source Curriculum "as is"... and then modify it to make it work in your ministry. Add some awesome visuals to tell a story? Rewrite an illustration? Supplement the content with an object lesson? Go ahead, remix it all you want. We don't mind! All you need is a Kidology Membership—whether that be at the FREE Basic level or the all-access Premium option—to download our Open Source Curriculum.

But there's a catch!
Pay It Forward
At the same time, with your Kidology Membership—FREE Basic or Premium—go ahead and upload your changes to the curriculum so that others can use it as well. Each unit features interactive discussions via the Kidology Forums. Pull down the content, modify it, and upload your new version. Let's do something collaborative and benefit everyone who works with kids at church, school, and home!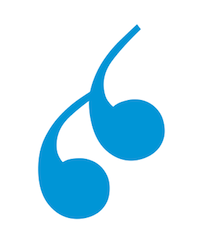 We just started using this curriculum and are thrilled to have this resource! We are a small church, and don't have the money for the expensive curricula out there, so this is literally a God-send! The kids and the teachers love it, and I already see the uptick in enthusiasm and learning!
Trish Thomson
Arise Christian Fellowship
Questions?
Do you have a question about the Kidology Open Source Curriculum project? Lots of folks are discussing it right now in the Kidology Forums. This is a collaborative project, after all. Your input on the process is welcomed and encouraged!



Discuss Open Source Curriculum
(Kidology Forums)



Lesson Scope & Sequence
• Year 1: Old Testament Chronological Study
• Year 2: New Testament Chronological Study
• Year 3: Value Keepers of the Bible


Old Testament Chronological Study