Fall Resources - Training & Leadership

<< - New! - School - Halloween - Thanksgiving - Discipleship - Games - Training - >>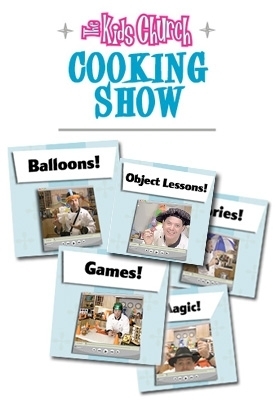 Training Videos
The Kids Church Cooking Show is a series of training videos that will help transform bland teaching into creative gourmet experiences. Learn how to take your teaching or performing to the next level.

Hosted by Karl Bastian, this series of video downloads will make teachings so tasty that kids will keep coming back for more! Choose from Games, Storytelling, Object Lessons, Magic, Puppets, and Balloons!
Get more value with a Training Bundle; each collection includes 3 videos: Balloons/Games/Hats, Object Lessons/Puppets/Hats, and Storytelling/Magic/Hats.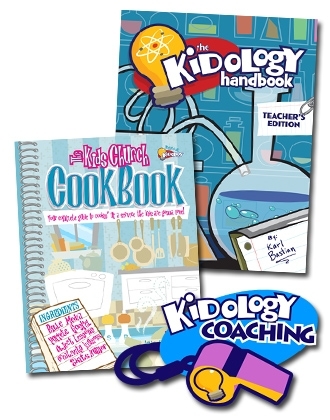 How-To Kidmin Help!
The Kidology Handbook is the comprehensive manual to use as a a blueprint for an effective teaching ministry. With this 143 page resource - complete with bonus MP3 audiobook, explore insightful instruction on relational ministry, preparing & teaching lessons, sharing the Gospel, shepherding kids, classroom discipline, and more.
The Kids Church Cookbook is an idea-packed instructional tool that will help you create children's church services that kids will love. Featuring 279 pages and all 7 training videos from the The Kids Church Cooking Show, it's ideal for both beginners and veterans.
The acclaimed Kidology Coaching program has served over 40 students with its distinctive use of established curriculum, one-to-one mentoring, and affordable pricing & flexibility. See how it can easily fit into your busy ministry schedule this fall!
<< Previous - Discipleship & Games | New & Back to School - Next >>